Most of us love a good game of poker. The levels of suspense, anticipation and excitement are unfound in other sports and due to the stakes usually involved, the joy of winning is multiplied. Due to the birth, rise and development of the internet and subsequently the availability of online poker, the sport has grown significantly in recent years.
There are more poker players now than at any other point in history and the number of players is growing rapidly. With more and more beginners being introduced to the sport, tutorials on how to play the game are invaluable. Here are a few Texas Hold'em tips.
Patience
The first tip is patience. When you're playing in a home game or an online casino there will usually be nine or ten players playing on the table. You therefore need to be really selective about the hands that you play, especially when you're first or second to act.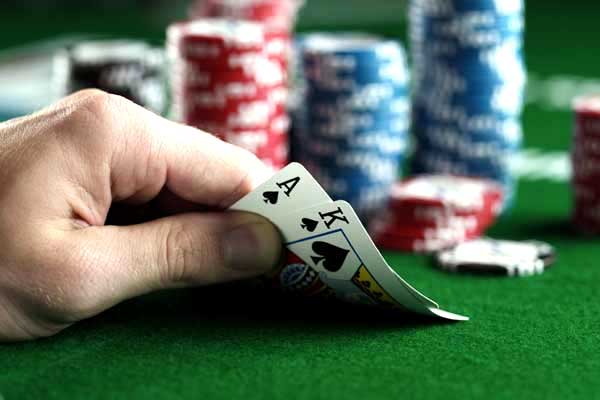 If you happen to be playing a heads up or 6-max tournament then you can play more hands. Usually however, patience tends to win the day, especially when you're one of the first players to act.
Bet Sizing
Bet sizing is both a skill and an art in Texas Hold'em. Before the flop, we like to think about our bet sizes in relation to the big line. So if the big line is 100, a good bet size would be three times the big line, so 300 chips.
Now after the flop, we ought to think of our bet sizes in relation to how many chips are in the pot. A good general framework is to think about betting somewhere between half pot and full pot. Think about your plan for the hand as you bet. Are you trying to get all the money in? Or are you planning to fold to a raise?
Position
Professional poker players are obsessed with position or acting last. If you're acting last, you always have position on the hand. Similarly, if you're raising from early or middle position and players in the blinds call, you'll also have position on the hand.
So what's so great about position?
Your opponents are always going to be betting throughout the hand first. Therefore you're always going be having a little extra information to decide whether you want to call, raise or fold. This is really important when you're trying to decide whether to slow play your monsters or block when you have nothing.
So pre-flop, if you're deciding whether or not to call, raise or fold in a marginal situation, think about whether or not you'll have position after the flop.
Always Adjust
Poker's fun but it's also an intellectual game. You might think that you have your table figured out but there's always something new to think about and new plays stepping into the game, blinds going up or players getting eliminated.
You should therefore always have your thinking cap on and keep those wheels turning in order to bring home the money.