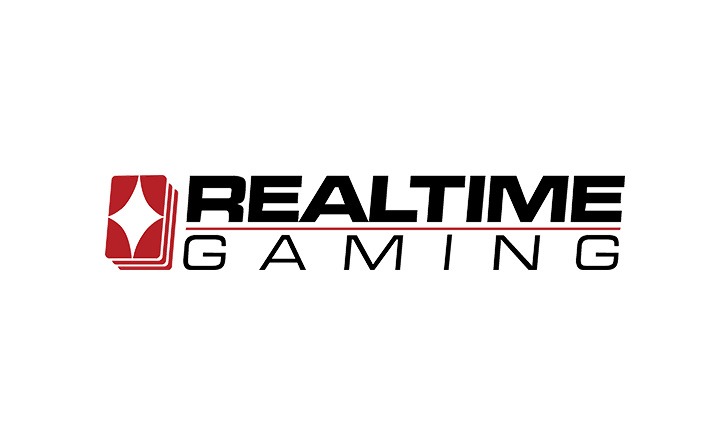 The internet is a medium that offers new opportunities for casino gaming, especially slot gaming. Because slots are traditionally one player games with no dealer, people are realizing the internet is a perfect place to play slots. Big software companies have picked up on this trend and are coming up with new and interesting twists on slot gaming.
---
Internet Slot Machine Games
The games online are just as complex as any found on a casino floor – often very popular games can be found both online and in the casino, and the online versions can feature flashy lights and sound effects as well or better than their more physical counterparts. Mainly, players online notice a difference in "atmosphere". In Las Vegas, for example, the casinos are mostly massive hotel-casinio-spa complexes studded with chandeliers, large statues, colored fountains and the like.
These flashy architectural features are things you won't find in the internet casino. On the other hand, traditional bricks and mortar casinos are loud places with smoky carpet, kids running untamed, and the distraction of women in bikinis. Besides maybe the bikinis, this slot player personally doesn't miss the crowded casino.
Interactive Casino Features
Whenever I play online slots, I take advantage of the chat and forum features, that way I get the feel of community – another thing you won't find in the casino. I suppose the main benefit of playing online is the money you save skipping the hotel and the round-trip ticket. Now you can play your favorite slot games without even standing up. (And often the casino's advantage on some of these is actually lower than at a land-based casino, because of the lower overhead.) I highly recommend you to visit no deposit free spins slotscalendar page were you will be able to get free spins from some of the most popular online casinos and test the games before deciding on making your first deposit and playing for real money.
Here are some of the major companies producing online slots.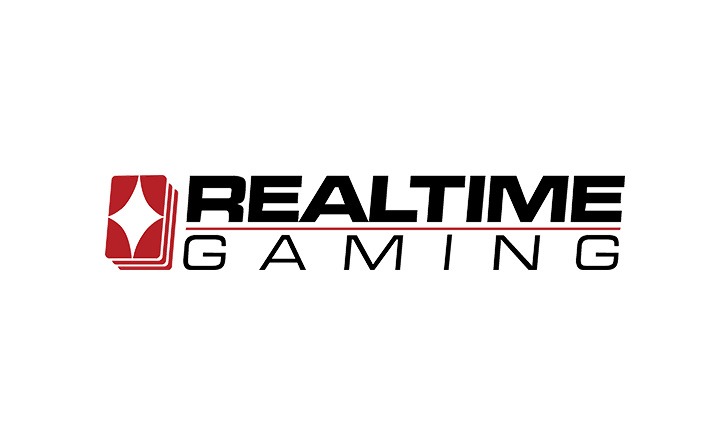 RTG Slot Machines
Realtime Gaming, or RTG, is widely acknowledged as a leader in online slots. Realtime Gaming software was incorporated in 1998, well before the massive influx of upstart companies in the early and middle part of this decade. Every software company on this list will have both good and bad features, but with RTG it is difficult to find a flaw.
This company's random number generator system has won the company accolades for fairness and the company flaunts the name and contact info of their independent auditor. This is an important feature for serious online gamers who may be dealing in large amounts of money. In fact, I would think anyone who plays any amount of money online is concerned about security.
Realtime Gaming Casino Games
The RTG games seem to play more efficiently and quicker than all the competitive software. My recent play of their title "Jazz 5″, a 5 reel slot game which featured very few annoying lights and sirens, was smooth and bug or skip free. It felt smoother even than playing a traditional one-arm machine in a casino setting. Other reviewers online say things like " . . . game loads nice and quick and visually it is stunning." From a casino gamer's perspective, RTG casinos offer bonus deals comparable to what you would find at a casino and the wide variety of games offered ensure I'll be back to RTG games again.
RTG Slots
RTG's first forays into slot gaming were very traditional 3 and 5 line slots. One downside is the amount of play RTG gets – the company offers some quality progressive jackpots but all the customer activity means the jackpots are gone long before they reach the Millions level. A positive spin on this is echoed by reviewers all over the web – this just means that RTG slots pay well and often.
The company has released a series of new games starting in November 2004 – known as the "Real Series" slots, these games feature animated reel symbols, free spin rounds, and bonus levels. Basically, RTG is trying to keep up with video slots, and many players consider them the best slots online right now. Each "Real Series" slot has its own independent and random progressive jackpot, plus the games are attractive and cutting-edge. Players really feel like they're playing top-notch games. RTG is the leader, and should maintain this position for years to come.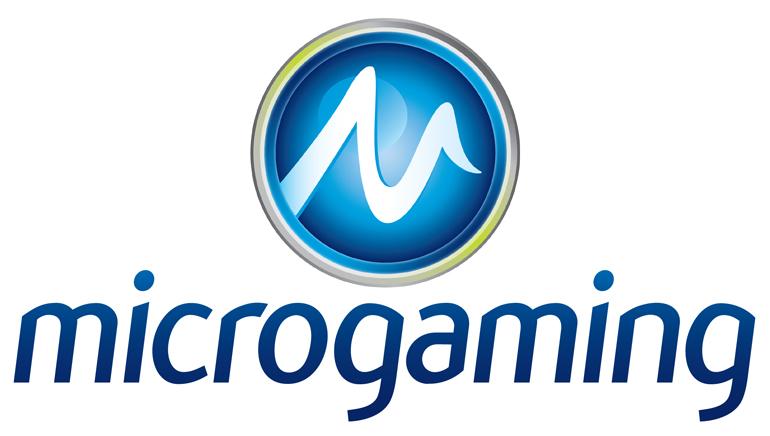 Microgaming Slot Machines
Now that I've spent a few paragraphs making RTG look like the big man on campus, we come to a review of Microgaming. There's a minor controversy among online slot players over which company is superior – RTG has the experience, the new Real Series slots, and the security bragging rights to be sure, but Microgaming has a huge number and variety of machines and they come out with more on a monthly basis. Where RTG is consistent, Microgaming is constantly reinventing.
Microgaming Online Casinos
This is the company who claims to have invented the online casino in 1994, though this holds about as much water as Gore's famous claim to the internet, although no one can argue that Microgaming has been on the block for a while. Microgaming was a founding member of the Interactive Gaming Council. This was 1997, when Microgaming's games were all downloadable simplistic versions of video poker, slots, roulette and the like. Only a year later, they "invented" the online progressive jackpot (called Cash Splash) and instituted the industry's first payout auditor to ensure fairness in play.
Unfortunately for Microgaming, this all happened over a decade ago. Since then, the breakthroughs have been less exciting and have appeared less often. One of their regular players won the largest jackpot ever on the internet (almost 18 million dollars) and since then, Microgaming has focused their slot game attention on software tweaks and fresh new skins for traditional older casino games.
Microgaming Slots
Where Microgaming falls behind is in their lack of a game that stands up to the new video slots in casinos. Unlike RTG, whose Real Series slots are enjoying attention due to their competition with video slots, Microgaming seems to be betting the store on the tactic of simply releasing new flashy games related to current pop culture trends.
Having said that, these games are fast, perhaps as fast or just a tad slower than RTG's games, and they are fun to play. Online slots are fun, that's the bottom line, and Microgaming's wide variety will keep you from burning out on a game. They have jumped on the Flash bandwagon, a trend away from Java-style games and toward the (no pun intended) flashiness of Flash animation. If they keep releasing solid new games, Microgaming will continue to enjoy their (arguable) status.

Playtech Slot Machines
A popular software company among big online casinos is a powerful company, employing 5000 people and operating major bingo, poker, and casino game sites.
Outside the United States, and at the world-wide level, Playtech is probably the leader in online slots. Playtech has been providing a secure casino software platform for more than fifty major casino brands for over ten years. Part of Playtech's popularity is due to their unique "unified platform" which means all of their online gaming activities are easily grouped as independent applications.
Playtech Internet Gambling
Playtech's stated goal is to "provide a total online gaming solution to players" and the company goes on to say they hope to "provide (players) with all the elements necessary for success in their time spent at the online casino". These are big promises among big talk. Playtech claims to be dedicated to staying on top by continually improving performance and operation ease of their software.
Within the Playtech system there are many different types of transactions available to players. Player histories and financial information is available both online and in real time. This kind of up to the minute information allows for confidence and secure play in the online casino.
Players have access to viewing these playing histories (including graphics of every round the player has played) and the financial information stays in their account for up to three months. Of course, customer service is available twenty-four hours a day. Accredited auditing firms supervise the security of the Playtech software, including back end reports, casino client payouts, and the results of all of their games.
So after all these safety measures and quotes from the company, how are the games? As expected, a world-wide leader provides world-class games. Playtech's software tends toward the traditional, offering nothing in the way of video slot competition. Some users report occasional slowdown, something that can kill an online casino environment, but the software's popularity speaks for itself.
Vegas Technology Slot Machines
OddsOn Slot Machines
This company, formerly known as "Odds On", is one of the major success stories in the gaming software development market, though not as big of a company as any reviewed above. Odds On entered the market in 1998. Their first slot games were based on Java technology, as was the industry standard, but as the demand for slot games changed to include more technological advancement, Odds On soon switched to Microsoft-based gaming.
Like many online gambling resources, Odds On started out in Antigua where gaming laws are not as stringent as in the West. This gave Odds On great freedom in software development. Cutting-edge software was created and constantly reinvented to appeal to the needy online gaming audience. With so much competition in the industry, and in a time when consumers have access to more information the gaming business is fast-paced and mean.
Odds On Internet Slots
Odds On was founded as an online funds transfer site. The company's focus on e-commerce came with the rise in online business. A secure online funds transfer service was needed, and Odds On attempted to fill this slot. This would prove useful later when Vegas Technology needed to ensure customers that it was okay to give a company your credit card information.
Needless to say, the safeguarding of credit card details and other customer information is tantamount to running a successful gaming site. Odds On's transition to gaming software was not a big stretch – it has been suggested by others and is true, that many parts of the puzzle were already in place for this fledgling company.
In a short amount of time, and competing against big names like Microgaming and RTG, Vegas Technology Software has won accolades such as the prestigious "Top Casino Software" award, won by Vegas in 2005. Vegas Technology has over 100 games in the lineup, mostly online slots and slot games. Vegas Technology has been at the forefront of developing 7 line slots and a range of easier slots to cater for the new gambler market – a vastly growing aspect of the industry.
This does not mean that they have neglected the rest of the market. Besides the classic slots made available by all of their competitors, Vegas Technology has a wide range of jackpot slots, games with multi line pay options, wild and joker symbols, awesome multipliers and the ever-popular scatter symbols. Unfortunately for Vegas, most of the online reviewers consider their games appealing only to "a nice market" – meaning these games do not have the mass appeal of RTGs casino-style Real Series slots.